CLICK HERE for the 2020 Interschools Draft Schedule. The schedule outlines the days the disciplines and divisions will be held. Please note that schedule is provisional and may change due to entry numbers, course and/or resort conditions.
In 2020, ACT schools will recieve an invitation (via qualification from the Southern NSW & ACT Championships) for both the NSW/ACT/QLD State Championships and the Australian Championships.
Please also note that the ACT Schools Cup has been moved to an earlier date in the season, Sunday August 16.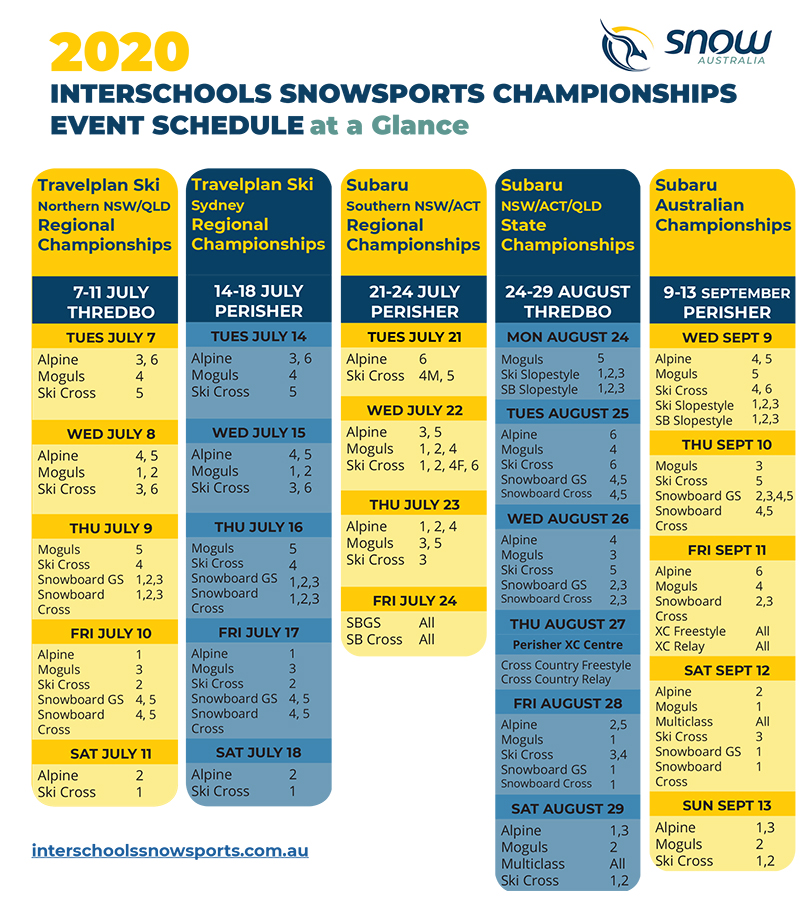 CLICK HERE for the 2020-2023 Interschools Long Term Calendar Dates.