SSA Community Sport Awards - Get your Tickets today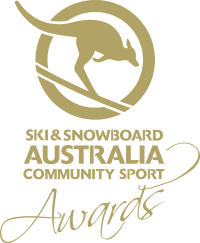 Tickets are on sale for the inaugural SSA Community Sport Awards at QT Canberra, Thursday evening November 7.
The 2019 Ski & Snowboard Australia Community Sport Awards acknowledge and recognise athletes, coaches, volunteers, clubs, schools and programs at the development and pathway level of snow sports.
This inaugural national celebration of grassroots snowsports is being held in conjunction with the SSA Participation Conference and is partner to the SSA Performance Awards being held in April 2020.
All members, participants, volunteers, families and those interested in supporting snowsports are invited to attend. The evening includes a 3 course meal and is suitable for children up to adults.
Ski & Snowboard Australia is pleased to announce the finalists for the inaugural Community Sport Awards. Across four categories, the finalists comprise of outstanding young athletes, coaches, officials, volunteers, schools and clubs from across the disciplines and development pathway, with successes and achievements both off and on-snow.
The winners of the Community Sport Awards will be announced at the Awards Ceremony.
Winners will also be announced on the night for Emerging Talent Athlete Awards, Snowsports School of the Year, Outstanding School Achievement, Pathway Initiative Award, Club of the Year and Service to Snowsport.
The snow sports community is invited to the Community Sport Awards and Tickets are now on sale here.